Aldo Coffee Company Barista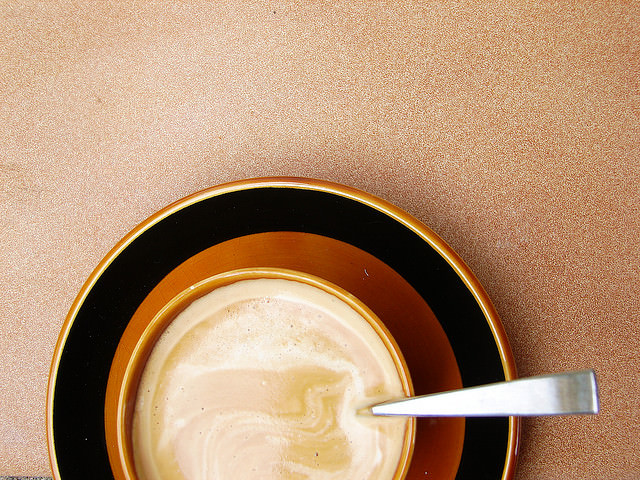 (Image by visualpanic)
Aldo Coffee Company is probably responsible for brewing the best coffee in Pittsburgh. It's located in Mt. Lebanon, and is less than a five minute walk from the Mt. Lebanon trolley stop. They take coffee quite seriously in this cozy place, and they also happen to serve some scrumptous Panini sandwiches as well. The owners are friendly, the decor is inviting, and the drinks are just plain good (my favorite so far is the Cappuccino Aldo).
Also, it just so happens that the establishment boasts as a barista Ms. Belle Battista, who will be traveling to Charlotte this weekend to compete in the United States Barista Championship. In other words, she makes some dang good coffee. Actually, the Pittsburgh Post-Gazette newspaper wrote an article about her yesterday. You can read that article here. So if you're looking for some good coffee, I highly suggest checking this place out.
Good luck and happy brewing this weekend Belle!